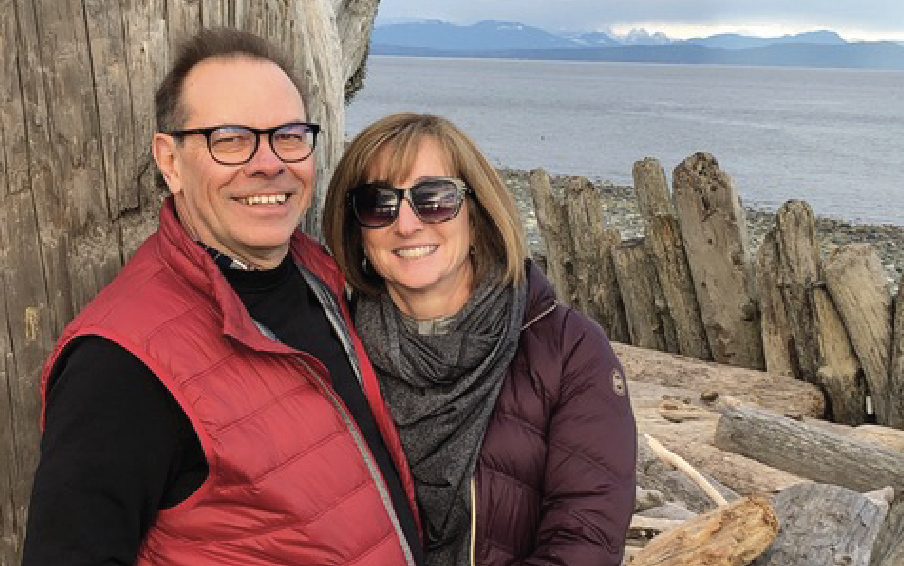 From across the country, and indeed the world, we are so blessed and thankful to be welcoming Dr. Colin Sutton and his partner, Linda MacNeil, RN, to our Health Centre and to a grateful Pender Harbour community. May 1st cannot come soon enough! In a recent conversation with our new medical team, both of our soon-to-arrive medical professionals expressed their profound excitement at joining our community, and to discovering firsthand the beauty of our nature and welcoming spirit of our people.
Dr. Sutton was born in South Africa, where he first studied to become a pharmacist, prior to completing his medical degree and becoming a practicing physician in Johannesburg. Before long, the desire to move to Canada proved irresistible, and Dr. Suttons' spirit of adventure took him to Nova Scotia. Some 28 years later, with 20 of those years in full time emergency work, combined with teaching at Dalhousie University, our great fortune was to cross paths with Dr. Sutton and his Nova Scotian partner, Linda, who herself has spent 35 years as an RN working in Acute Care, as well as maternity and delivery services. "We're a team, in every sense of the word", says Linda.
With their children raised and settled into their own families, the innate spirit of adventure this couple shares allowed them to contemplate a whole new chapter in their lives, despite the comfort and contentment in their maritime home, lives and work. "Leaving great jobs, our kids and grandkids and our community behind was a difficult decision," explained Dr. Sutton, "but we both fell in love with the beauty of the Pender Harbour region, and the opportunity to meet a whole new group of people who seem to share our passion for the outdoors, for nature, and for living in a small, close knit community."
What a combination. An ocean of compassion, a world of experience, and a single universal truth: the greatest part of being human, is the generosity to be found in our shared humanity. Please join us in welcoming our new healthcare team to our cherished Pender Harbour Health Centre.