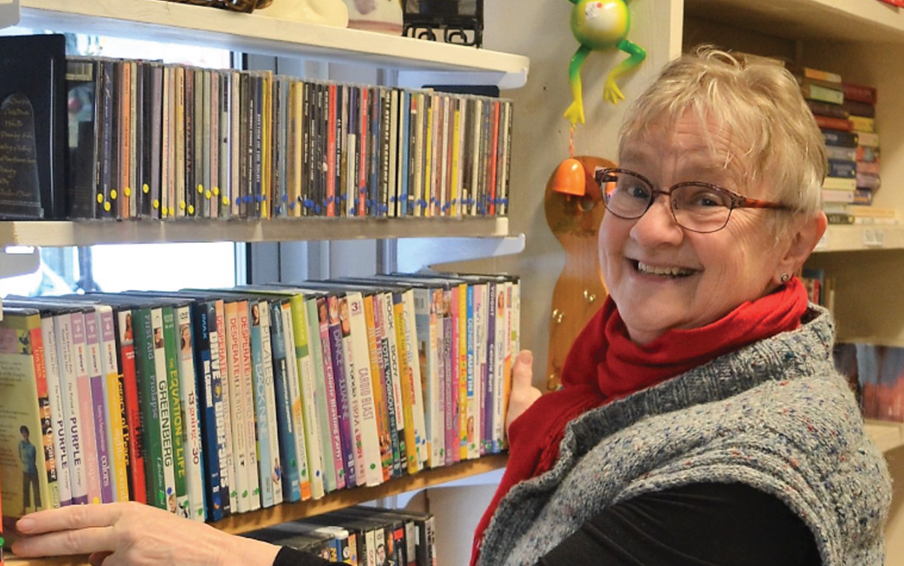 We are honoured to recognize the heroic efforts of our devoted volunteers with the Pender Harbour & District Health Centre Auxiliary Society. The main purpose of the Auxiliary Society's volunteer work is to generate funding through the Bargain Barn Thrift Store for the operation and enhancement of the PHHC, as well as seniors' initiatives and bursaries for local high school students entering the healthcare field.
We are immensely grateful to our volunteer champions who serve tirelessly, and have sustained a spirit of community both before and throughout the pandemic. Lorna Young, volunteer & current President of the Auxiliary Society Board of Directors, has offered some insights into the efforts of this organization.
For the last four years, Lorna has humbly served as a dedicated volunteer with the Auxiliary Society and Bargain Barn Thrift Store. She currently serves as President on the Board of Directors. What initially drew her to this role was the opportunity to connect with her community, get involved, give back and cultivate new friendships. Lorna is fortunate to lead a Board of well-qualified, educated and business-savvy Directors who are deeply committed to bettering the community; especially through these difficult times.
Over 70 volunteers support the operation of the Bargain Barn, which is in its 45th year in Madeira Park. The Bargain Barn Thrift Store is a community institution where all of the teams work hard, but also have fun in an enjoyable environment. When the pandemic forced the Bargain Barn to close their doors last spring, Lorna and her fellow volunteers 'moved mountains' to transition the Thrift Store over to the Pender Harbour Community Hall. Just over a month later, the Royal Canadian Legion Branch 112 offered their space for a longer term, requiring another relocation.
New donation and operational models allowed volunteers to continue serving the community, while demonstrating their extraordinary human capacity to adapt. This impacted the amount of funds they could raise, but the volunteer team tenaciously kept calm and carried on.
The volunteers also continued to generate funds through the Bargain Barn's eBay account, which sells higher valued pieces to help fund overhead costs at the Thrift Store.
The Barn is proud to share their partnership with local recycling society GRIPS, as well as the Egmont Thrift Store. From composting cardboard waste to sewing 20 dozen face masks from donated materials for resale, the teams are committed to full circle sustainability.
Please join us in thanking Lorna and the Auxiliary Society volunteers for their everlasting contributions to our community, and to our Health Centre. If you would like to add to their support with a donation to help us maintain and improve our facilities, please reach out to us today.