We are so grateful to the many volunteers who generously give their time in support of the health centre!
The Health Care Auxiliary has been supporting the health centre since 1976 and was incorporated as a society in 2016. 
The purpose of the Auxiliary is to raise and provide funding for the operation of the Pender Harbour and District Health Centre, and to provide bursaries for local high school students.
The Auxiliary does this work through the operation of a local thrift store called the Bargain Barn.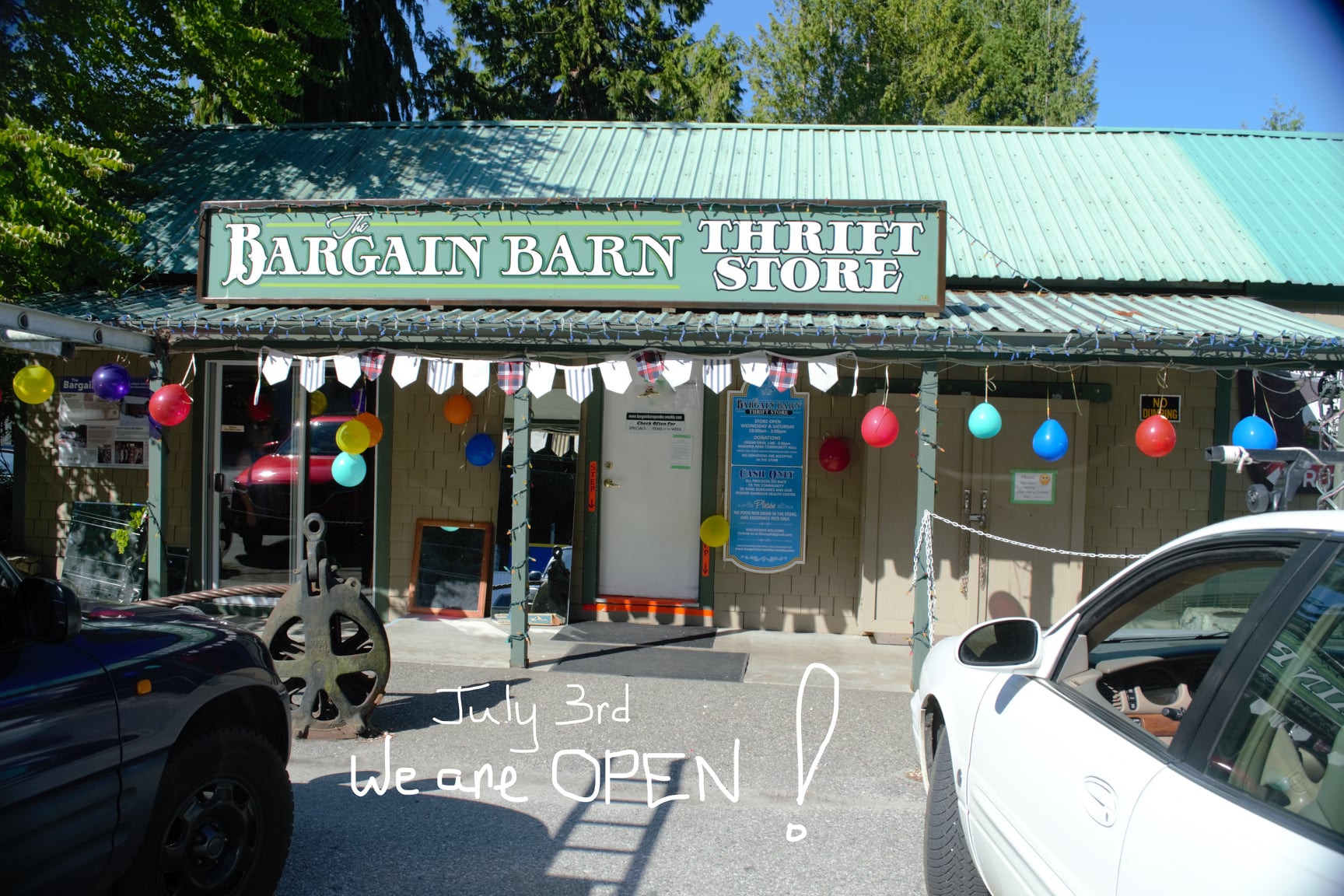 The store is an amazing community resource that is operated completely by volunteers.  It provides a "green" way of recycling goods and clothing and making them available at a low cost to the community.  The Bargain Barn is one of the most loved retail outlets in Pender Harbour.
The money raised by the store is key to funding many of our operations and the support to the community is more important than ever – providing affordable clothing and goods for people who have been impacted by the pandemic is essential. 
The school bursaries:
 The Muriel Cameron Bursary, which consists of two $2,000 bursaries paid annually to graduating students who are entering a health-related career.

The Linda Curtiss Student Citizenship Award, which is one $1,000 scholarship awarded annually to students from grade 9 to 12 who have performed volunteer or community work in the Pender Harbour area and, during this time, applied leadership and interpersonal skills. 
It has been our great good fortune to have the support of the Auxiliary over the years.