The Pender Harbour Seniors Initiative is a program supported by the Pender Harbour Health Center and funded by the VCH SMART Fund with the purpose of improving the quality of life of seniors from Middle Point to Egmont, many whom are living in isolation, by creating programs and resources, which they can easily and comfortably access.
With guidance from an Advisory Committee, Coordinator, Marlene Cymbalist has organized numerous activities which are enthusiastically received by participants.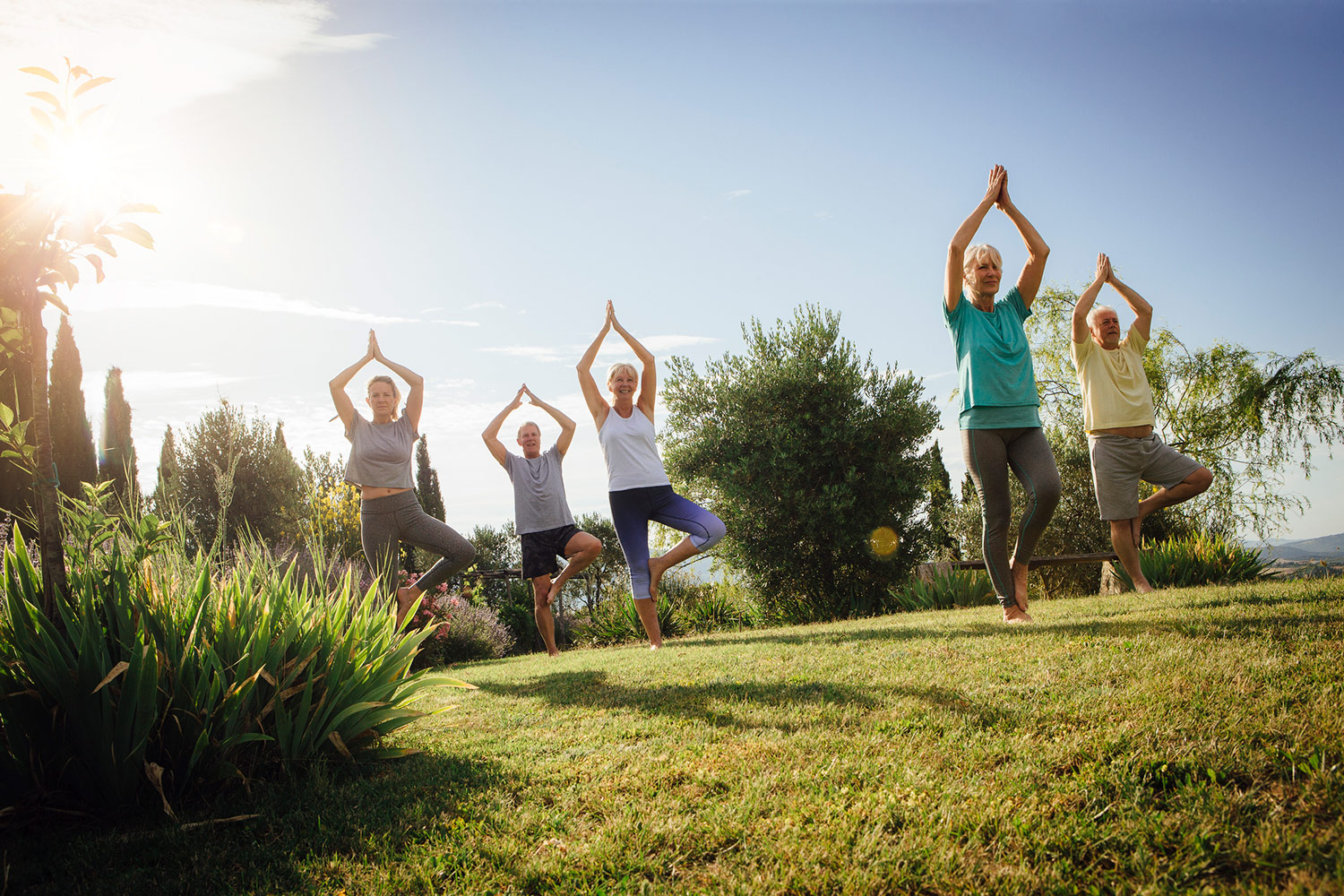 They've enjoyed yoga, tai chi, carpet bowling, lunch club outings, a walking group, bus trips, boat tours and so much more.  Pender Harbour Seniors Initiative also supports Harbourside Friendships, a social group which meets on Thursdays at the Pender Harbour Community Hall for diverse activities, guest speakers, and music, as well as lunch.  Harbourside Friendships is the Pender Harbour Health Centre's longest running program thanks to the continued financial support of the Pender Harbour Health Centre Auxiliary.
For further information, please contact Marlene at 604-883-9900 or marlenecymbalist@gmail.com.
Monthly Activities
Harbourside Friendship & Seniors Initiative May 2023
Pender Harbour Seniors Initiative & Harbourside Friendship Monthly Activities – June 2023
Vision
A community in which seniors support each other and feel supported by others, have easy access to transportation, and can participate in a variety of ongoing programs and services which allow them to live in their own homes or other accommodations of their choice without feeling isolated.
Mission
Improve the quality of life of seniors from Middlepoint to Egmont, many of whom, are living in social isolation, by creating easily accessible programs, resources, and building better connections within the community.
Seniors Resource Directory
This  project was supported by a grant from the BC Ministry of Health under the 2012 Age‐Friendly Community Projects Program administered  by the Union of British Columbia Municipalities. Special thanks to the Working  Group who assisted Marg Penney and Francine Lucas in compiling this document for the District of  Sechelt.
The SUNSHINE COAST SENIORS RESOURCE DIRECTORY is available for download here as a pdf.